Sorry, this webinar has now passed. Fill in the form at the bottom of this page to be emailed the recording.
Title: Hybrid Cloud with Azure Stack HCI? What is that about?
Presenter: Sameer Mhaisekar and Bob Cornelissen
Date: Wednesday 23 November 2022 at 16:00 CET (Europe – Amsterdam time)
Description:
We at TopQore are starting a series of webinars about the Hybrid Cloud and the possibilities to deploy, maintain, manage and monitor Hybrid Cloud solutions, such as Azure Stack HCI and Azure Arc and Windows Admin Center. To kick off the main topic, we will discuss how things fit together.
This webinar will discuss the digital transformation that every organization is currently going through, and how the collective experiences have made us realize why the best cloud could also be the one sitting in your premises, while leveraging public cloud services. Tune in to understand why hybrid cloud is the future of IT tomorrow and how Azure Stack HCI fits in the picture
Use the form below to request a link (coming by e-mail) to the recording. We can issue you a community badge if a real name and e-mail are used.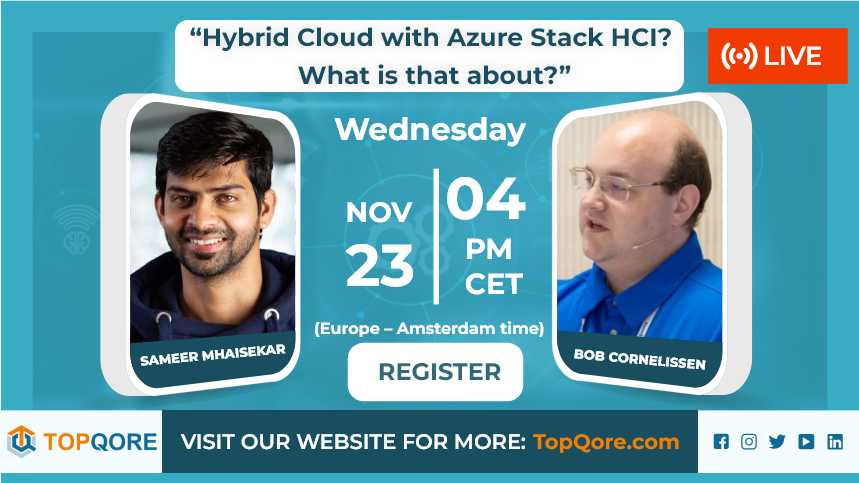 Sorry you missed this webinar! Fill in the form below to be emailed the recording.