Sorry, this webinar has now passed. Fill in the form at the bottom of this page to be emailed the recording.
Title: MP University – Inside SCOM Managed Instance
Presenter: Bob Cornelissen
Date: Thursday 19 October 2023 at Around 15:45 CET (Europe – Amsterdam time)
Description:
On Thursday 19 October 2023, Silect will be hosting their Silect MP University again and it is going to be a great learning event again. There are 6 tech sessions planned and an open Q&A session afterward. We will also host a session there, which is listed below. But please consider to visit the whole event, or a lot of it when registering. The whole event starts at 8 AM EDT time until about 1 PM or a bit later EDT time. Add about 6 hours to this for European time (14:00 – 19:xx).
In this session, we will look at the SCOM MI infrastructure pieces, What the install process is like, and what the current end-result looks like. As we are approaching GA, some new items will follow and we prepare you for that.
We will also be at the open Q&A panel session at the end of the event.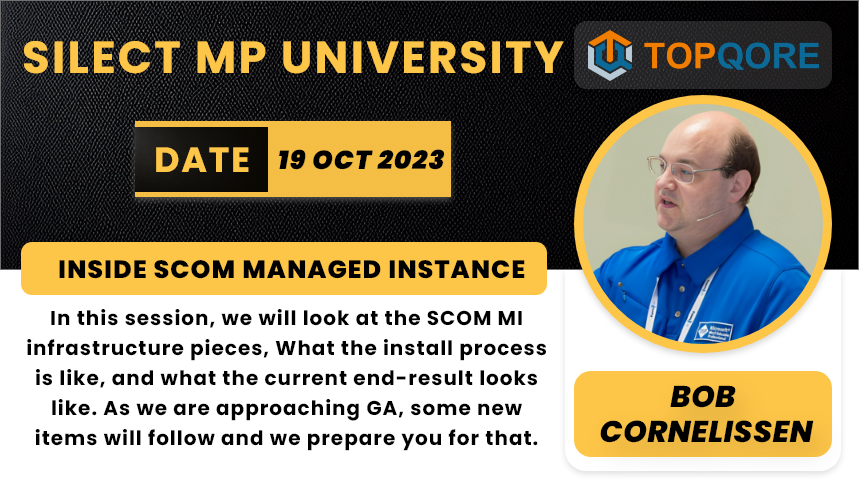 Sorry you missed this webinar! Fill in the form below to be emailed the recording.